What is Lifestyle Management?
In today's world, we have more things to do and less time to get them done. VIP Concierge & Errand Service provides simple solutions to life's most difficult problems. We are Edmonton's leading personal and corporate concierge service and we are here to help you find balance in your life.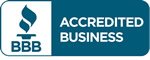 Tell us what you need and we will do the rest! We offer a wide range of personal and business services; we can take care of those tasks that cut into your leisure time so that you can spend it how you wish.
Let VIP Concierge & Errand Service give you back life's most precious commodity ... TIME!
---